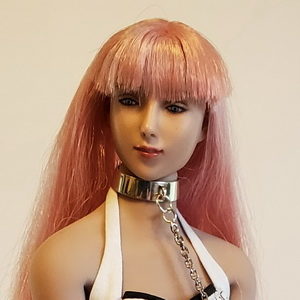 Body: Phicen PLMB2017-S19B
Head: unbranded
Outfit: ACPlay ATX-025-B White Qipao
Lingerie: unbranded panties
Stockings: FireGirl FG-YC-004B
Footwear: ZYToys ZY15-1B
Accessories: Custom sterling silver shackles, collar, and chain
Robynn was bought by one of Countess Maissier's expert Acquisition Agents at a local "employment guild" (i.e. slave market). Her indenture has no limitations on it and she has been reticent to discuss her background with Se Jung, who hasn't yet insisted on getting this information from her.